Although my trip to Wisconsin last year did not end with me getting a deer of my own thanks to the friends I was staying with I came home with venison for the family. The following recipes were how we prepared our first meal with the tenderloins.
Venison tenderloin 3 ways!! These were all cooked the same way but prepared 3 different ways, 2 marinades and 1 spice rub.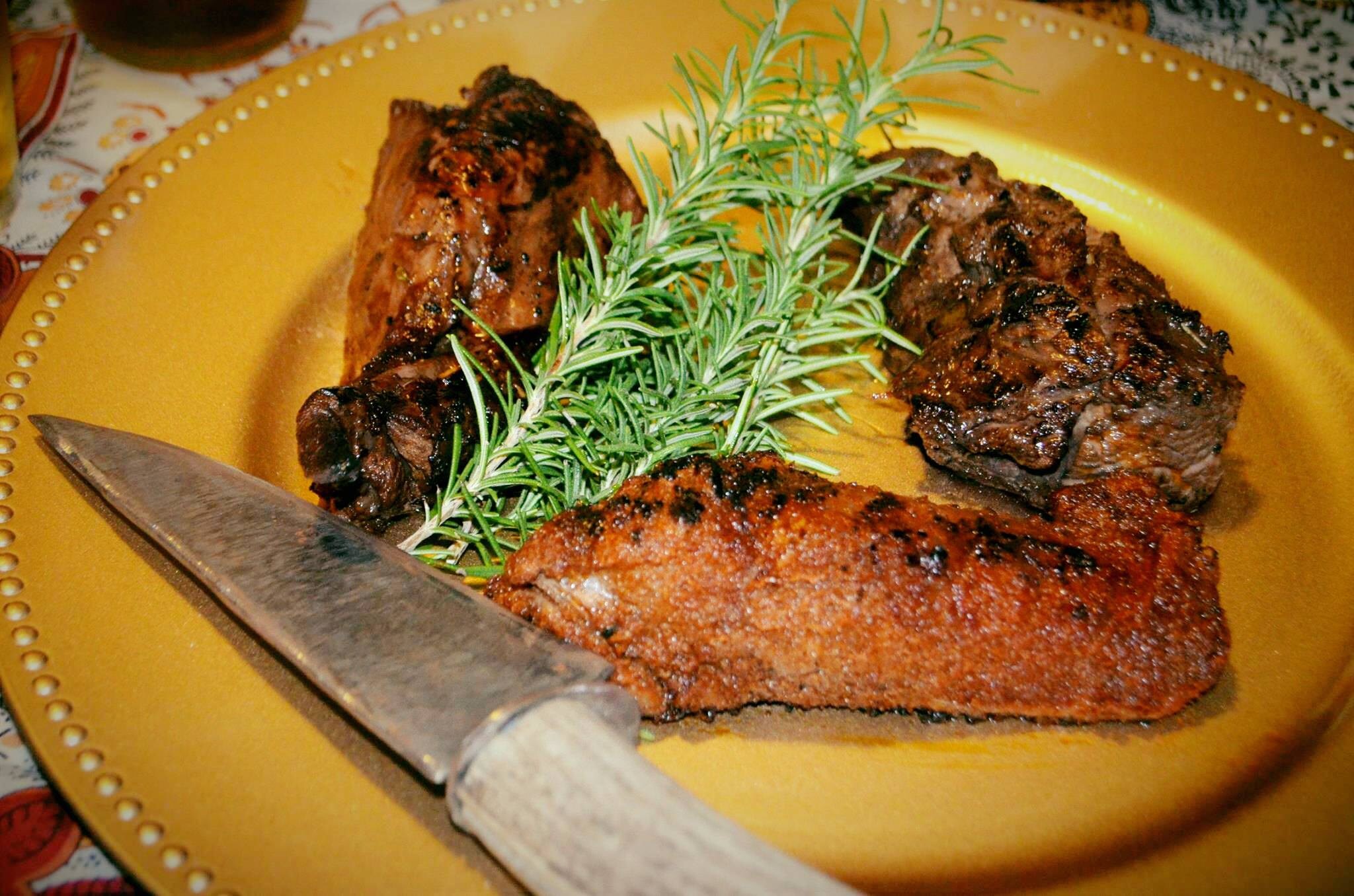 Recipe 1: Balsamic marinade (our favorite)
¼ C. Balsamic Vinegar ¼ C. Worcestershire sauce ¼ C. Soy sauce ¼ C. Olive oil 2 minced garlic cloves
Recipe 2: Red wine Marinade
⅓ C. Red wine ¼ C. Olive oil 1 tsp. Sugar Pinch of allspice 2 cloves garlic 1 tbsp. Worcestershire sauce 1 tbsp. Soy sauce 1 tsp. Dried rosemary 1 tsp. Salt 1 tsp. Black pepper 1 tsp. Dijon mustard
Spice rub: (least favorite, needs a sauce or good for smoking meat)
2 tbsp. Smoked paprika 2 tbsp. Cumin 1 tbsp garlic powder 1 tsp. salt
All of the pieces of tenderloin were seared in a very hot cast iron pan to get a nice crust and then placed in a 350 degree oven until the center of meat was 145 degrees, approximately 9 to 10 minutes.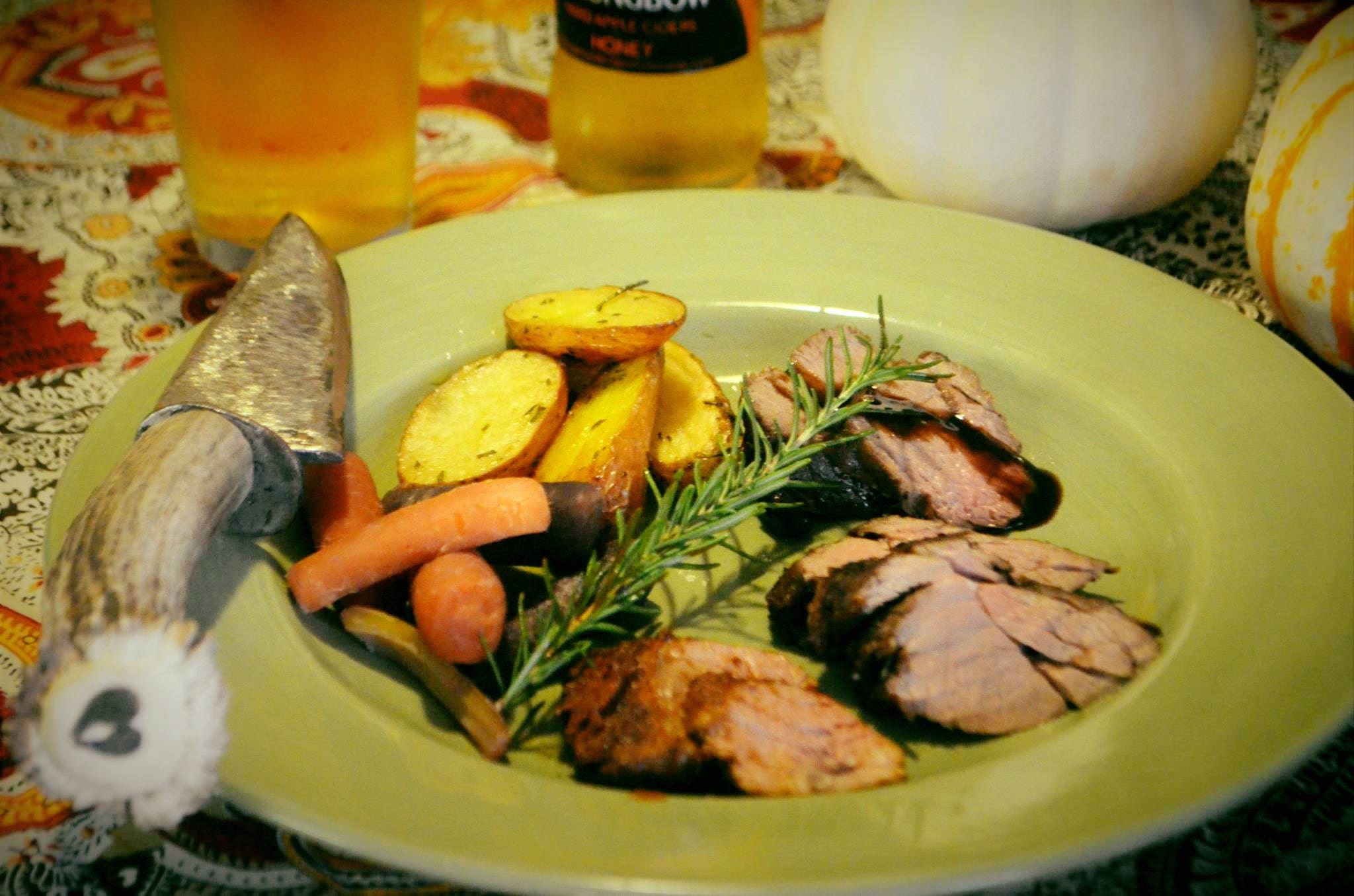 Served with garlic and rosemary roasted fingerling potatoes and honey and balsamic glazed carrots. 
These were all delicious but our favorite was the balsamic marinade.