Though we sell pre-designed arrows made to the customer's specifications we also offer Custom Orders. This is a quick run-down on how we do them.
A customer will usually contact us and ask if we can match something to their bow or if we can do something in a specific color or combo. We contact eachother via etsy conversation or through our facebook page.
 We start by getting an idea of what they are looking for, style and color wise and what they are for, target shooting or hunting. We then use our blueprints/ coloring pages to create something for them to see and go back and forth until we come up with a final design, with all of the specifications.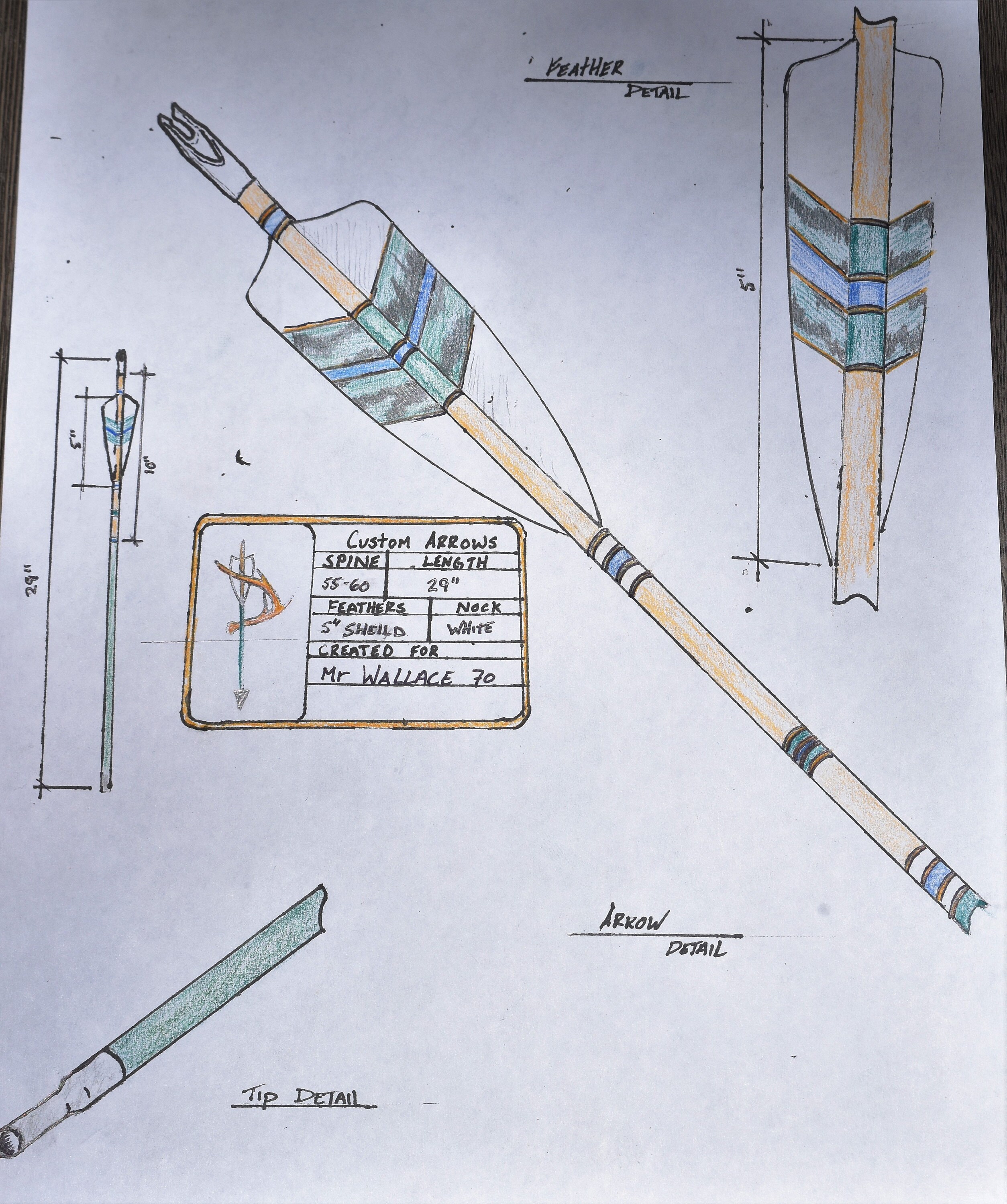 Once the design is agreed upon we take a 20% deposit and get to work. We do our very best to send pictures to the customer along the way so they know where we are with their order.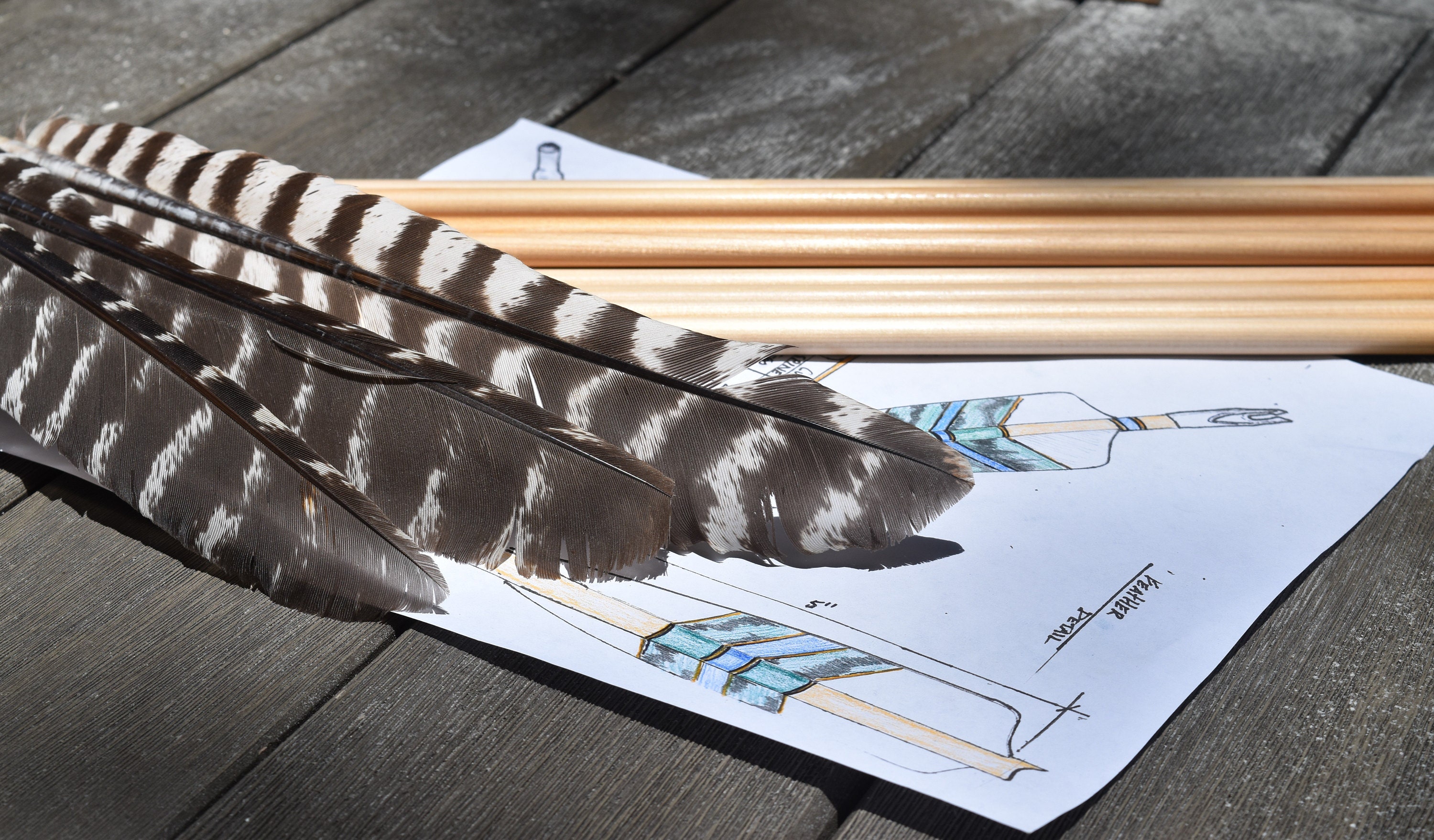 This particular order was done for a customer who wanted RJ's arrows, but since we never do a custom order for someone other than the original customer we did these and they came out amazing. We matched them to the 1974, green with blue stripe Bear Kodiak Magnum.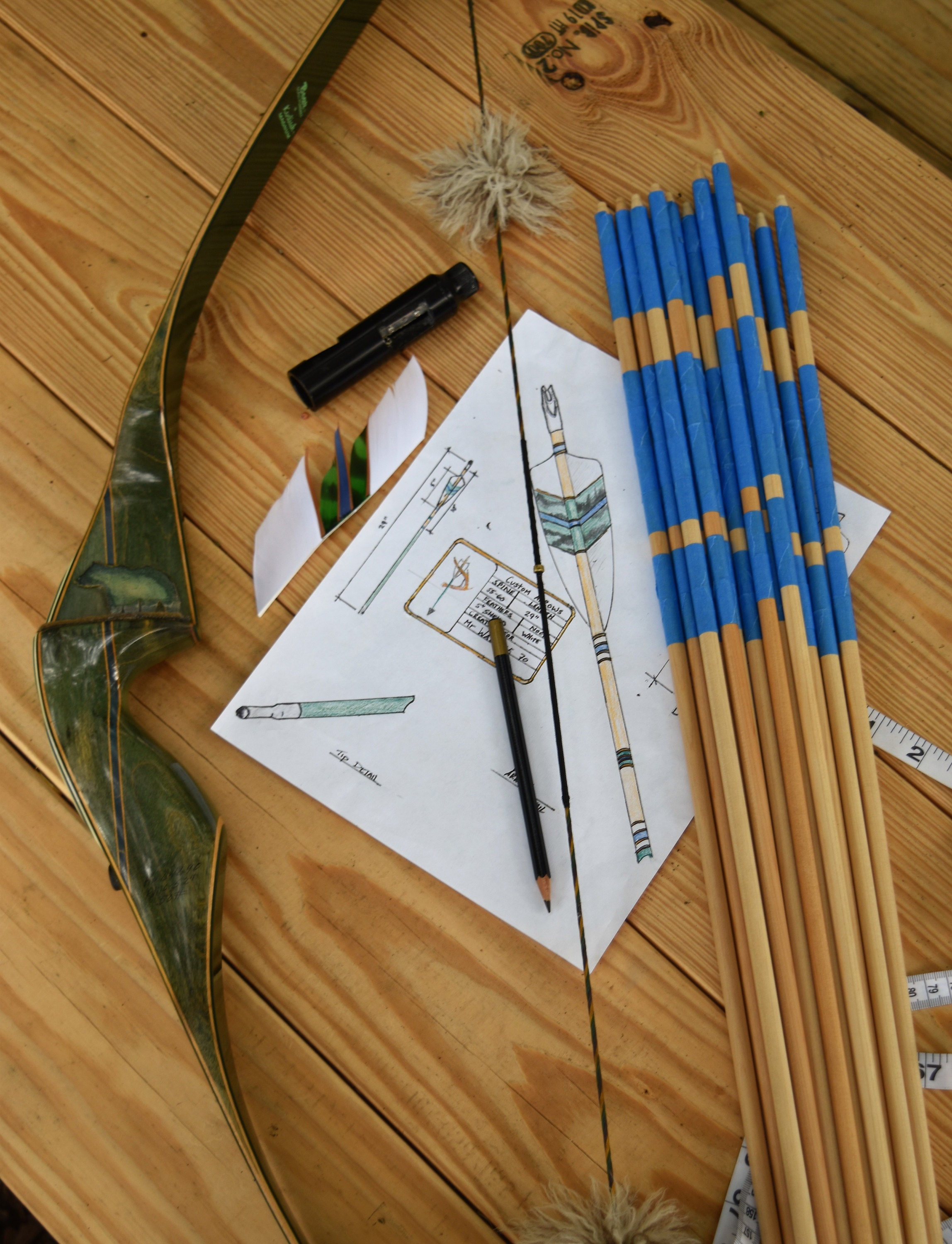 These were the final product and they really showcased what we have learned about making arrows, the customer was very happy with these.